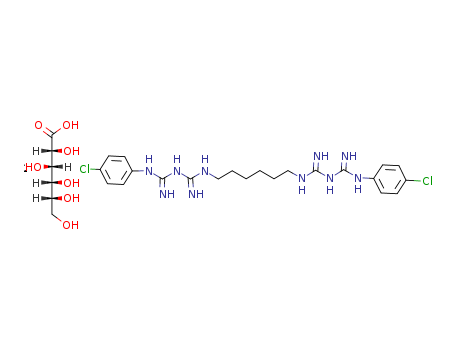 Keywords
high quality 18472-51-0
18472-51-0 factory
Chlorhexidine Gluconate low price
Quick Details
ProName: high quality 18472-51-0 factory Chlorh...
CasNo: 18472-51-0
Molecular Formula: C34H54Cl2N10O14
Appearance: It's an almost colorless or pale-yello...
PackAge: plastic bucket, 25KG/package, 200KG/pa...
ProductionCapacity: Metric Ton/Day
Purity: 20%
Storage: It should be kept in cool, dark and dr...
LimitNum: 0 Metric Ton
Superiority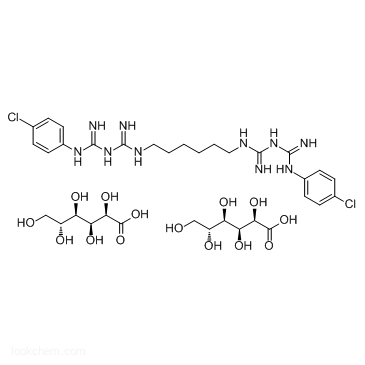 Chlorhexidine digluconate solution is a bis(biguanide) family cationic broad spectrum antibiotic that is available in a range of concentrations and has been safely used for over 40 years for a variety of health-related applications; but its specific use for umbilical cord care was uniquely tested in three clinical trials in Nepal, Bangladesh, and Pakistan, in the form of 7.1% chlorhexidine digluconate (CHX). Given the promising results of the trials, in 2013 the World Health Organization (WHO) added CHX to its Model List of Essential Medicines for Children; and in 2014 the WHO issued a new guideline on umbilical cord care, which included a formal recommendation on the use of chlorhexidine.
Details
chlorhexidine digluconate is a preservative generally used in concentrations of 0.01 to 0.1 percent to protect against bacteria. It is unstable at high temperatures. Chlorhexidine digluconate is more widely used in europe than in the united States.
Chlorhexidine is used primarily as a topical antiseptic/disinfectant in wound healing, at catheterization sites, in various dental applications and in surgical scrubs.
The gluconate salt form of chlorhexidine, a biguanide compound used as an antiseptic agent with topical antibacterial activity. Chlorhexidine gluconate is positively charged and reacts with the negatively charged microbial cell surface, thereby destroying the integrity of the cell membrane. Subsequently, chlorhexidine gluconate penetrates into the cell and causes leakage of intracellular components leading to cell death. Since gram positive bacteria are more negatively charged, they are more sensitive to this agent.