Keywords
High quality 2682-20-4
2-Methyl -4-isothiazolin -3-one (MIT) Good Supplier
2-Methyl -4-isothiazolin -3-one (MIT) In China
Quick Details
ProName: High quality 2682-20-4 Good Supplier 2...
CasNo: 2682-20-4
Molecular Formula: C4H5NOS
Appearance: Yellow liquid
Application: For the production of pesticides and o...
DeliveryTime: In 11 days
PackAge: 200kg/drum
Port: Shanhai , China
ProductionCapacity: 500 Metric Ton/Month
Purity: 99%min
Storage: In cool ,dry place
Transportation: Transfer as common goods.
LimitNum: 1000 Kilogram
Hydroxyl Value: 57+/-0.2%
Water Content: 0.5%Max
APHA color Pt-Co Scale: 20 Max
Heavy Metal: No
Grade: Industrial Grade,Food Grade,Pharma Gra...
Superiority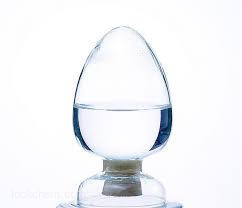 Methylisothiazolinone (also called 2-methyl-4-isothiazolin-3-one), is a powerful synthetic biocide and preservative within the group of isothiazolinones.
Methylisothiazolinone is used to control slime-forming bacteria, fungi, and algae in pulp/paper mills, cooling water systems, oil field operations, industrial process waters, and air washer systems. And it is incorporated into adhesives, coatings, fuels, metal working fluids, resin emulsions, paints, and various other specialty industrial products as a preservative. It is also used to control the growth of mold, mildew, and sapstain on wood products. It is generally recommended for use only in rinse-off and leave-on cosmetic products (maximum concentration of 100 ppm) as preservative such as shampoo, conditioner, hair color, body wash, lotion, sunscreen, mascara, shaving cream, baby lotion, baby shampoo, hairspray, makeup remover, liquid soaps, and detergents. Nevertheless, methylisothiazolinone is allergenic. It is reported that methylisothiazolinone in rinse-off products causes allergic contact dermatitis.
Details
Methylisothiazolinone, or MIT as it is sometimes known, is a preservative used in cosmetics and beauty products. It is a powerful biocide, or "chemical substance capable of killing living organisms, usually in a selective way."Biocides are a general term that includes antimicrobial, germicide, antibiotic, and antifungal. Ultimately, Methylisothiazolinone is used to prevent a wide variety of bacteria and fungi from growing in cosmetics and beauty products, most often in shampoo. It is only approved for use in rinse-off formulas and at low concentrations.
Methylisothiazolinone is a 1,2-thazole that is 4-isothiazolin-3-one bearing a methyl group on the nitrogen atom. It is a powerful biocide and preservative and is the minor active ingredient in the commercial product Kathon(TM). It has a role as an antifouling biocide, an antimicrobial agent and an antifungal agent.