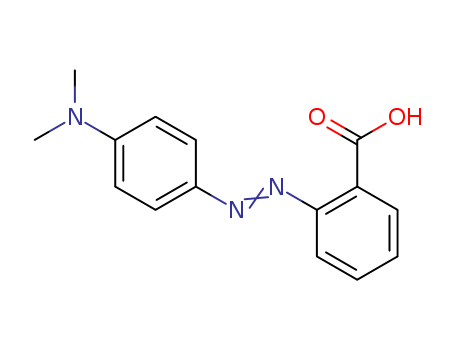 Keywords
High quality 493-52-7
493-52-7 producer
Methyl Red on hot selling
Quick Details
ProName: High quality 493-52-7 producer Methyl ...
CasNo: 493-52-7
Molecular Formula: C15H15N3O2
Appearance: A brownish red or purple crystalline p...
Application: used as inaicator
ProductionCapacity: Metric Ton/Day
Purity: 99%min
LimitNum: 0 Metric Ton
Superiority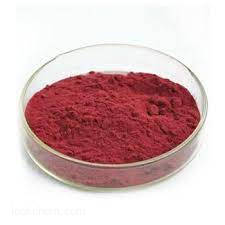 Methyl red is a commonly used indicator for acid-base titrations. This chemical is usually yellow but turns red below pH 4.0. Bacteria exhibiting mixed acids fermentation will accumulate acids in the medium, resulting in a color change. Approximately five drops of methyl red reagent are added to an overnight culture grown in MRVP broth to determine the test result.

Different bacteria convert dextrose and glucose to pyruvate using different metabolic pathways. Some of these pathways produce unstable acidic products which quickly convert to neutral compounds. Some organisms use the butylene glycol pathway, which produces neutral end products, including acetoin and 2,3-butanediol. Other organisms use the mixed acid pathway, which produces acidic end products such as lactic, acetic, and formic acid. These acidic end products are stable and will remain acidic.
The Methyl Red test involves adding the pH indicator methyl red to an inoculated tube of MR-VP broth. If the organism uses the mixed acid fermentation pathway and produces stable acidic end-products, the acids will overcome the buffers in the medium and produce an acidic environment in the medium. When methyl red is added, if acidic end products are present, the methyl red will stay red.
Details
Bacterial strains isolated from dye-contaminated sludge decolorized a toxic azo dye, namely, methyl red (MR). Methyl red is used in the methyl red test (MR test), used to identify bacteria producing stable acids by mechanisms of mixed acid fermentation of glucose
Methyl Red is used in the Methyl Red (MR) Test, used to identify bacteria producing stable acids by mechanisms of mixed acid fermentation of glucose.
As indicator in 0.1% alcoholic solution; pH: 4.4 red, 6.2 yellow. Used for titrating NH3, weak organic bases, e.g., alkaloids; not suitable for organic acids, except oxalic and picric acid. Methyl red is easily reduced, thereby losing its color, and readings should be made promptly. It is gradually being replaced by sulfonphthalein indicators, such as bromcresol green, which are more stable and exhibit a sharper change in color.