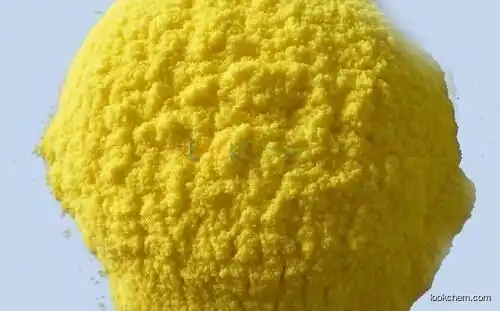 Keywords
UV-ITX
Isopropylthioxanthone
2-(propan-2-yl)-9H-thioxanthen-9-one
Quick Details
ProName: Low price with good quality ITX
CasNo: 84434-11-7
Molecular Formula: C16H14OS
Appearance: Yellow liquid
Application: UV curing coatings and inks
DeliveryTime: In 15dasy
PackAge: in 20kgs drum
Port: Shanghai
ProductionCapacity: 2 Metric Ton/Month
Purity: 98%
Storage: In cool ,dry place.
Transportation: In cool dry place
LimitNum: 0 Metric Ton
Volatiles: 0.1%max
Ash: 0.5%mx
Superiority
Shanghai Lonwin Chemical company is a subsidiary of Lonwin Industry Group Limited, was established in 2011 and is headquartered in Shanghai, adjacent to China National Convention and Exhibition Center and Hongqiao transportation hub.
Lonwinchem is committed to the development and application of Photoinitiators materials and Acrylic monomer and resin series , new indicator materials, along with the Custom chemical products.

Lonwinchem Research Institute has an experienced, passionate and innovative R&D team. The company hires domestic senior experts and scholars as technical consultants, and also conducts close cooperation and technical exchanges with Jiaotong university, Zhejiang University, Zhejiang Research Institute of Chemical Industry, Shanghai Institute of Organic Chemistry and other well-known universities and research institutions.
Lonwin in Jiangsu, Hunan have pilot enlarge production bases, mainly producing Photoinitiators materials,hydroxyl acrylate monomer, methyl acrylic glycidyl ester, total production capacity of 15000-29000 tons/year, factories adhere to the healthy concept of green environmental protection, the use of advanced production equipment, the implementation of 5 s production management system, Strictly in accordance with the international standard quality management system operation.
Lonwin Material insists on creating a team with dreams, making dignified products, meticulous, rigorous, and going all out to be a trusted partner and friend of customers! Strive to make new chemical materials bring a better future to the world!
Details
Product Description
Product Name:UV Photoinitiator ITX / SPEEDCURE ITX
Chemical Name:P2-Isopropylthioxanthone
CAS No.:5495-84-1
1.Specifications for Photoinitiator ITX:
Appearance: Pale yellow powder
Assay: 99% min
Loss on drying: 0.5 % w/w max
Melting point range :56 - 72°C
Gardner colour: 9 max
Ε¦ at λ 383 nm:236 (Solvent: methanol)
Ε¦ at λ 289 nm:166 (Solvent: methanol)
Ε¦ at λ 259 nm :1789 (Solvent: methanol)
Ε¦ at λ 220 nm :594 (Solvent: methanol)
2.Advantage:
Photoinitiator ITX is a highly efficient photoinitiator which, when used in conjunction with tertiary amine synergists, induces the rapid photo-polymerisation of suitable resin formulations. Suggested levels of use are 0.25 – 3% w/w
photoinitiator ITX together with 2 – 5% w/w amine synergist


advantages:
Has good solubility in most common organic solvents and UV curable monomers.
UV absorption spectrum shows two major absorption bands.
Allows possibility of producing a single liquid additive comprising both initiator and synergist.
Can act as an efficient long wave sensitiser for Type I and Type II photoinitiators.
Absorption at 258 nm promotes surface cure of films.
Absorption at 383 nm promotes excellent depth cure in pigmented and thick films
Packaging & Shipping
Packaging: 20kgs/carton.
Shipping:within 3-5 days after receipt of your payment